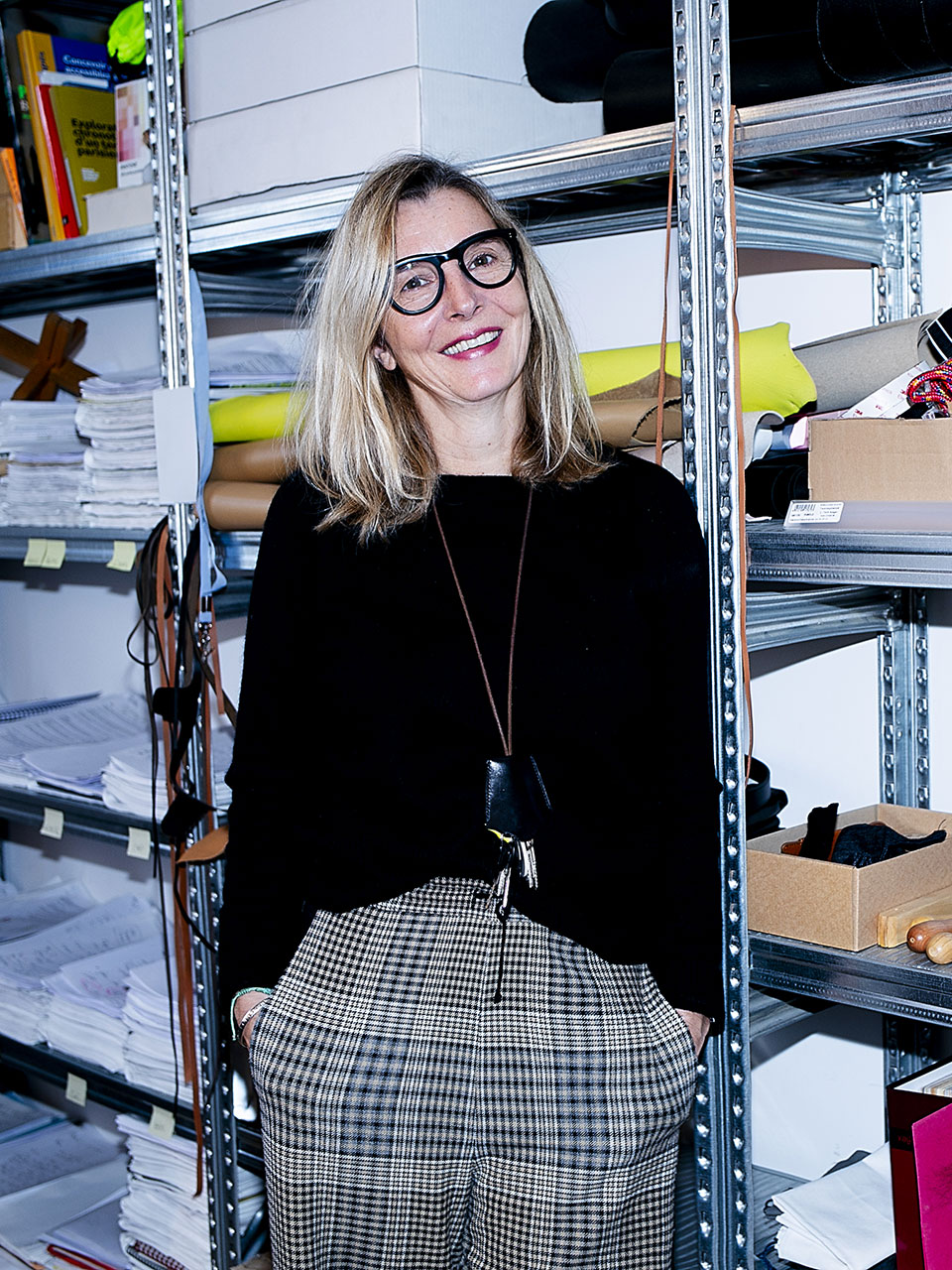 Trained as an interior designer, I began working in Lyon before joining a master glassmaker in Paris to manage his glassware publishing house. Craftsmanship, exacting standards, and excellence are the hallmarks of the collections created by the greatest designers.
I then became creative director in the world of fashion accessories, paying particular attention to shapes, assemblies, materials, and details… Like an extension of my initial training, on an even finer scale.
In 2018, I imagined a first collection of bags and accessories inspired by new forms of mobility and cycling, my daily mode of transport.
And I'm getting down to the practical work, with a CAP (professional qualification) in leather goods and an apprenticeship with a Compagnon du devoir.
Imagining, designing, drawing, prototyping, crafting… and starting again! It's like going back and forth, a constant dialogue between head and hand.
In 2020, I launch ann/so and am selected to be a resident at LA CASERNE, «Europe's largest sustainable fashion accelerator hub».
In 2023, I launch a new collection, still based on the notions of freedom, elegance, and practicality.
«I design pieces that focus on the essentials, streamlined and functional, with noble, sustainable materials and neat finishes, pieces that will stay with you for a long time… inspired by architecture and design.»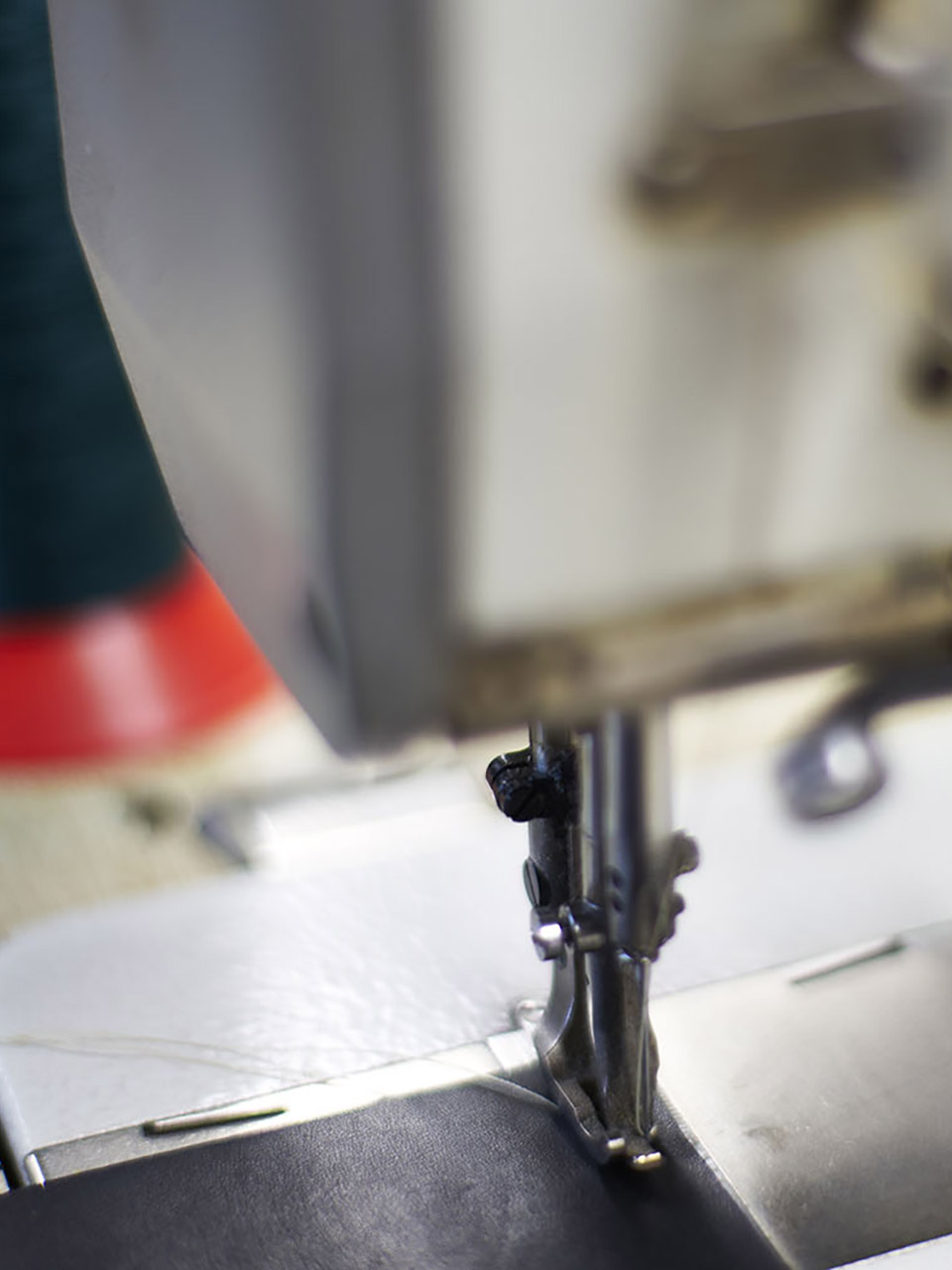 Made in France
made inclusif.ve
Designs and prototypes are crafted in Paris, in our workshop. Our first collection was produced in the Grand Paris area, within a 30-kilometer radius, by saddlery and leather goods artisans.
Today, the models are made in Normandy in the leather goods workshops of
the APF Handicap association that helps the professional integration of people with disabilities.
The artisans carry out all the assembly, sewing and finishing operations on the ann/so models, both by hand and by machine, while respecting traditional craftsmanship.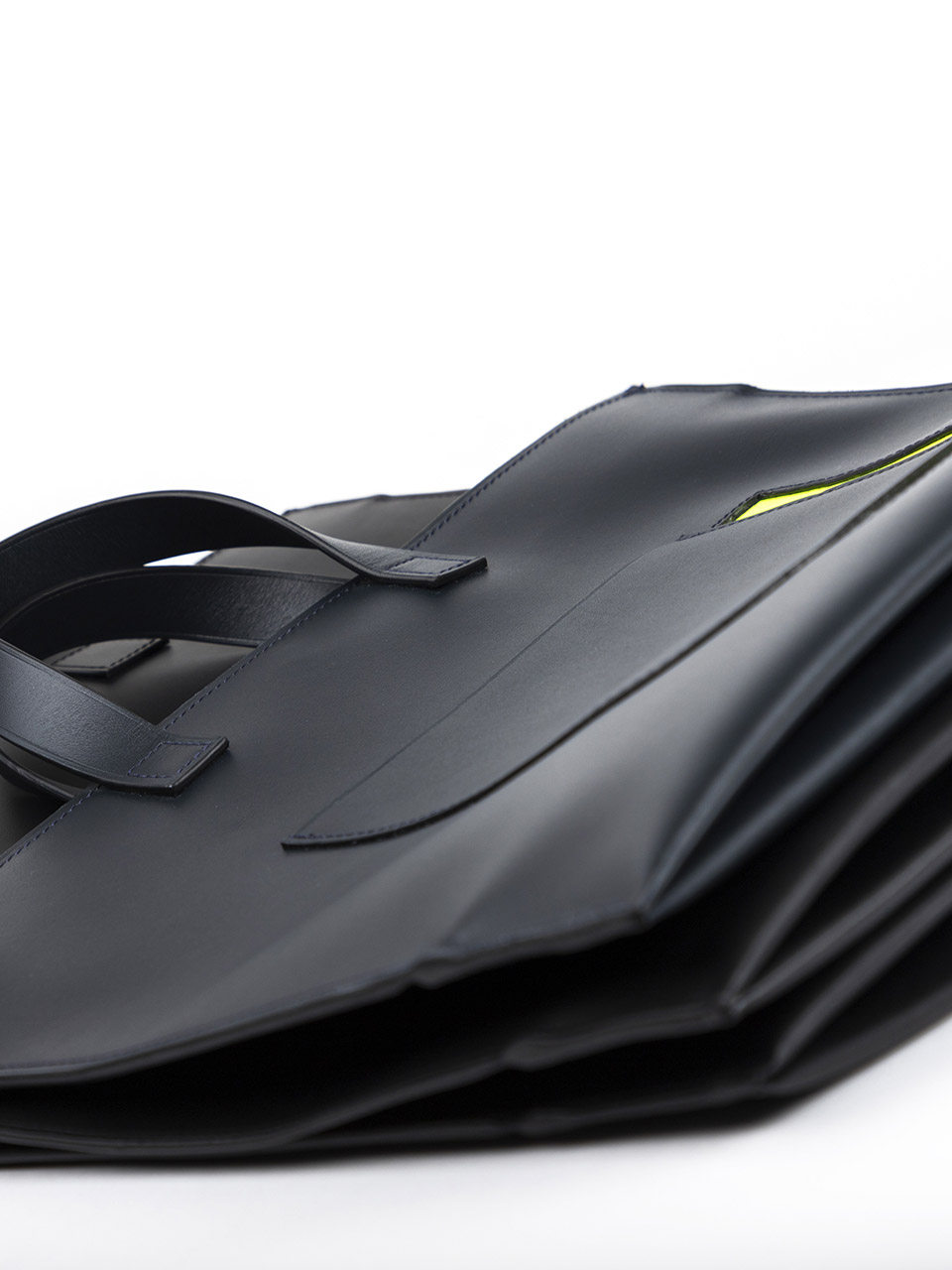 To fight against waste and overproduction of materials, we have chosen to work with Adapta, a company specialized in sustainable sourcing. The leathers in our collections come from the deadstock of major French and European tanneries, and are LWG certified.
« For me, manufacturing in France is a no brainer. Beyond the desire to limit the ecological impact and reduce the carbon footprint of my production, it's a story of men and women, of craftsmanship and human encounters.
A concern for the environment, for others, which I hope is reflected in the designs I offer you. »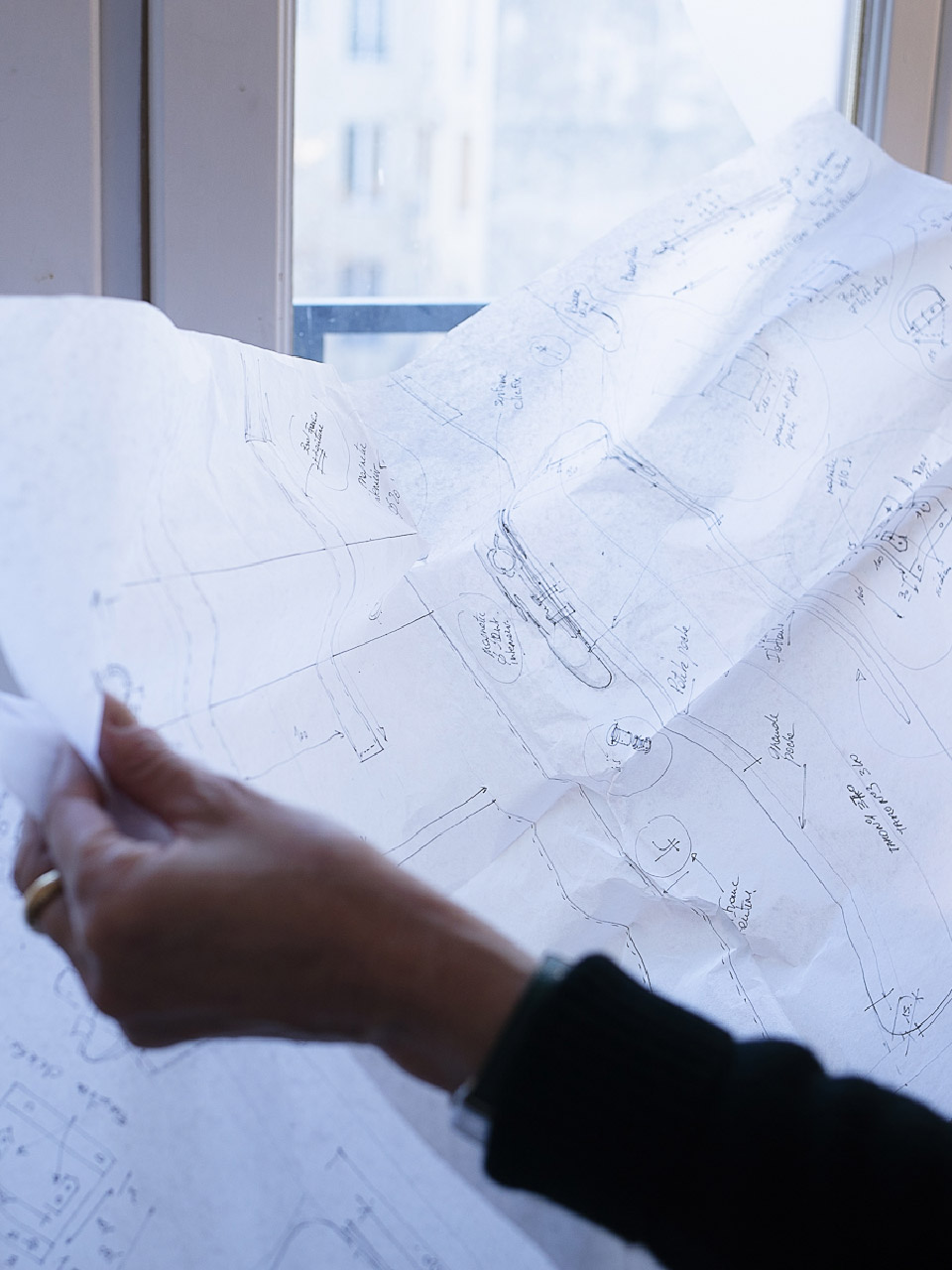 To begin, an initial series of sketches, followed by a drawing on tissue paper, to scale 1. Proportions, details, assembly… the design takes shape.
Next come the cardboard jigs, used to cut and produce the mock-ups in Liliane (a white, leather-like material), and to dimension the design.
Then the operating instructions, detailing the various stages – slitting, cutting, trimming, gluing, polishing, assembly, machine stitching or hand sewing…
Off to the workshop, where I choose the leathers and make a first prototype, then a second, and a third… if necessary.
Now it's time for production. With the workshop manager, we study the design and the optimization of production before launching the artisans, saddlers, and leatherworkers, who will bring to life small series manufactured in the purest tradition of French leatherwork.

Everyone is looking for more sustainable alternatives, and so are we. But for now, and as long as it is a waste product, there's no better option than leather.
To dye it, we use vegetable tanning, an ancient and eco-responsible process (non-toxic, biodegradable, made mostly of natural substances – bark, fruit shells, plants…).
As leather ages, it develops a patina and softens.
Your bag will become suppler and softer to the touch.
Colored textiles are made of retroreflective polyurethane (PU). Made in Italy from glass microbeads, this material reflects light when exposed to light, making you more visible at night, and safer, especially when cycling.
The linings are made of cotton twill, manufactured in France.
For the covers and fasteners, we use magnets made in Germany.
As for the fixings, we have chosen the Rixen & Kaul system. Fiberglass-reinforced polyamide (PA) fasteners lock your bag securely to the luggage rack.
« It takes time to create a model, to develop it, to manufacture it, to assemble it, to polish it, to sew it… it also takes time for it to form a patina, for it to mold to your hand »